Do you ever have to stir the rice when you cook it? And other common questions about cooking rice
I have a confession to make: when I cook rice on the stove, I can't help but lift the lid a few times to see how it goes.
When I mentioned this recently in a group chat, I encountered a few appalled emojis. Apparently lifting the lid to take a look at the rice, and sometimes stirring it too, are controversial gestures (almost as controversial as washing your rice before cooking it).
So I asked Melbourne-based chef Soon Lee Low to comment on the great rice brewing debate. He also provided an update on five other common rice cooking mistakes (and it turns out I'm a repeat offender.)
Is it possible to lift the lid to check your rice?
If you're cooking in a pot, Soon says it's not allowed to repeatedly lift the lid to see how your rice is cooking. But doing it once is not only good but necessary, he says. (I feel so validated!)
"Obviously you have to check the rice, to see if it's cooked or not," he says. "But I prefer to do it once."
Lifting the lid multiple times to peek steams out and lowers the temperature inside the pot, so this should be avoided, he explains.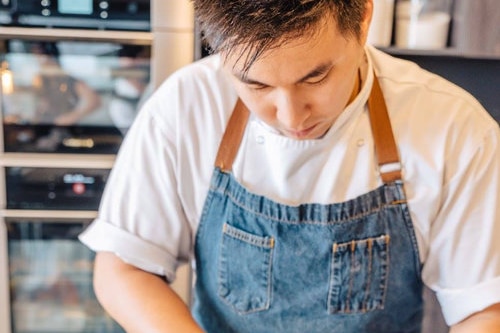 How about stirring your rice?
Stirring your rice is also okay – depending on what kind of rice you're using, Soon adds.
But again, only do this once.
"I cook with short and medium grain rice; I like it just because it's not too chewy, "he says.
If you are cooking in a pot on the stovetop, wait until the rice comes to a boil. Then lower the heat and just give it a swirl: "It just loosens the rice and it cooks easily," Soon advises.
He also recommends stirring long grain rice because: "If you don't stir it, it compresses and it doesn't cook easily."
But think twice before stirring the basmati rice, which "has a low starch content and can break easily."
Should you ever wash rice after cooking?
You may remember famous YouTube comedian Nigel Ng, aka "Uncle Roger," slamming a BBC Food presenter for suggesting that rice should be drained through a colander after boiling. ("Oh my god. You're killing me, woman," Uncle Roger cried in his YouTube reaction, which went viral.)
So I asked Soon: is washing rice after cooking still okay?
His response was unambiguous: "No, never. You never do that. It's just plain wrong."
For the uninitiated, Soon says, "Broken rice is what you sell cheap because it's all broken."
Can you serve rice immediately?
Here's another mistake I made: According to Soon, you should never serve rice immediately after cooking.
Once you've removed it from the heat, it's important to "leave the lid on and let it heat up for five minutes," he advises.
This five minute period allows the rice to firm up and finish cooking as the water evaporates.
"So it's the same process as how you cook a steak," Soon explains.
"Those five minutes make a big difference."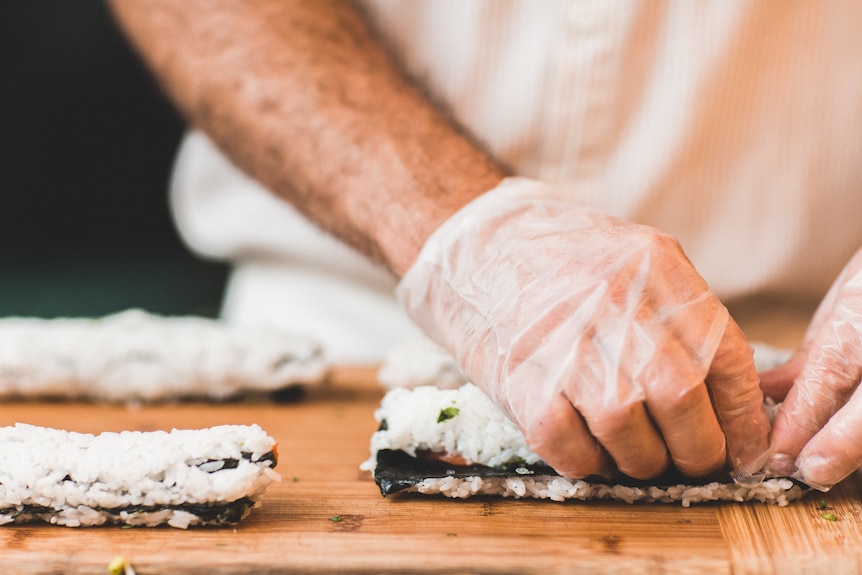 Should I wash the rice before cooking?
Many recipes recommend washing the rice until the water runs clear.
Soon the verdict? It depends on your preferences and the type of cuisine you are cooking.
"If you're making sushi rice, yes you have to," he says.
But for other types of rice cooking, you might not want to worry about it. And in Australia, he says, a lot of people choose not to wash rice at this point because they are trying to conserve water.
Does buying particular brands of rice guarantee the freshest rice?
Finally, if you've dedicated yourself to a particular rice brand with the belief that it will ensure the best product, Soon has a few words of wisdom for you.
"The best way to choose rice isn't through brands, it's through new crops," he says.
"There is a sign at the top of the packet of rice that says new crop, [and that means] when it is picked.
Daily ABC in your inbox
Receive our newsletter for the best of ABC Everyday every week